Antiquarian Book Terminology and Abbreviations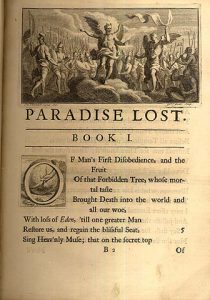 If you want to be an antiquarian, you need to speak the language. Herewith, we offer a list of the most frequently encountered terms and abbreviations found in book collecting, followed by a word about book sizes:
Advance Review Copy – A complimentary advance copy of a new book often sent to reviewers, usually a soft cover.
aeg – all edges gilt. See also teg. Interestingly, this wasn't just for show – Gilding the edges of pages retarded browning – clever, eh?
Annotated – Includes critical and explanatory notes.
Antiquarian – Old and/or rare books, or a dealer of same.
Antique Book – not an accepted term, and one which no book collector or bookseller should ever allow to pass his or her lips. It is a phrase both jarring and meaningless, and you will do a great service to mankind if you will immediately make a point of correcting any unfortunate soul who uses it.
Appendix – The additional or supplementary material usually found at the end of a book.
Author Copies – Complimentary copies of the first edition of a book given to the author by the publisher.
Backbone – A book's backstrap, backstrip or spine.
Bar Code – The common term for Universal Product Code.
Boards – The stiff front and rear panels of a hardcover book.
BOMC – Book of the Month Club edition.
Book Club Edition – As a general rule, book club editions are less desirable than regular editions.
Bound Galley – An uncorrected galley proof distributed by the publisher before publication.
Casebound– A hardcover book.
Chipped – A dust jacket that has small pieces chipped away at the edges.
Clothbound – A book with cloth covering the boards.
Colophon – Information about the book's publication printed at the end of the book.
Deaccessioning – Selling or disposing of books from a collection. Librarians use the simpler and more descriptive term "weeding."
Dust Cover – See dust jacket.
Dust Jacket – The paper covering the boards of a book.
Dust Wrapper – See dust jacket.
Edition – All the copies of the book made from a specific set of type.
Embossing – A process which produces decorations raised above the surface (typically of printable material).
Endpaper – There are two sorts of endpapers. The folded sheet of paper pasted to the inside of the front or back cover is known as a paste-down endpaper or, less formally, a paste-down. The first and last free pages of a book, usually blank, are known as free endpapers.
Ex Library (ex-lib) – A book with library markings on it. Generally less desirable.
Facsimile – An exact reproduction of an original book depicting the original text and the book's physical appearance.
First, First Edition – The first printing of the book from a collectors perspective.
First American, First US – First edition printed in the United States of America. Generally, this term is used when a book has been printed first elsewhere, e.g., the United Kingdom.
Flyleaf – Unprinted pages at the front or rear of a book.
Fore edge – The front of a book — the spine is the back of a book.
Foxed – Discolorations, usually with reddish-brown spots on the pages of a book.
Frontispiece – Illustration which faces the title page.
Galley – A proof copy of a book — generally without page numbers.
Gutter – White space between facing pages.
Headband – A decorative strip added to the top or bottom of a book's spine.
I.P. – In print.
Impression – The number of books printed during a press run, or the run itself. A first impression is a first edition.
Imprint – The publisher's and/or printer's note usually found at the bottom of the title page giving place, date and publication information.
Limited Edition – A print run limited to a specific number. Often inscribed with the author's signature and a sequence number.
O.P., OOP – Out of print.
QPBC – Quality Paperback Book Club.
Shaken – A very loose binding.
Softcover – generally, a paperback.
Stacked – A book with a shifted binding.
teg – top edge gilt.
(Note: AB Bookman's Terms for Describing Condition also repay study.)
Book Sizes
One of the methods of describing a book is, of course, to note its size. Books are made by folding printed sheets. Generally speaking, the more folds, the more printed pages to a sheet, and the smaller the book.
| | | |
| --- | --- | --- |
| Number of Folds | Size of Book | Common Abbreviation(s) |
| 1 | Folio | Fo. |
| 2 | Quarto | Qto. or 4to |
| 3 | Octavo | Oct. or 8vo |
| | Duodecimo | 12mo |
| 4 | Sextodecimo | 16mo |
| | Vicesimo-quarto | 24mo |
| 5 | Tricesimo-secundo | 32mo |
If the sheet of paper being printed on were the same size in all of the cases above, then the Folio would be the largest book and the Tricesimo-secundo would be the smallest book.
Of course, none of this tells us what size the book actually is. To make matters worse, there are differing British and American standards. And there are numerous sub-categories. For octavo, as an example, we have (in size order, smaller to larger) the Pott Octavo, Foolscap Octavo, Crown Octavo, Large Post Octavo, Demy Octavo, Medium Octavo, Royal Octavo, Super Royal Octavo and Imperial Octavo, the smallest of these being approximately 6¼ inches x 4 inches, and the largest 11 inches x 7½ inches.
For ease of purpose, if you wish to describe a book, you can also give it's specific dimensions as width by height. For example, a standard sheet of paper is 8½ inches x 11 inches. Or you can specify which dimension is which, as "approximately 6 inches high x 4 inches wide."
Of Related Interest
Available on Amazon: