Classical Spanish Guitar Composers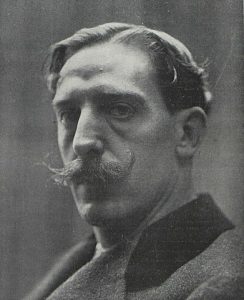 What follows is a (very partial) list of Spanish composers of classical music for the guitar. My preference would be to avoid throwing in a lot of caveats and disclaimers here, but since I know some will write (which is fine, as I enjoy hearing from my readers), let me admit now that the term "classical" is used in its widest sense; thus, there's no reason to argue that some composer on the list isn't really classical. The same is true for the term, "Spanish."
Why, then, the list? Simply as an aid to those wishing to find classical guitar music that is either Spanish or, at least (I hope you'll agree), in the Spanish style or tradition.
Isaac Albéniz. Spanish, a pianist, and a smoker of cigars.

Agustín Barrios (1885-1944). Born in San Juan Bautista de los Missiones, Paraguay.

Manuel de Falla. Born in Cádiz.

Miguel Llobet. Died in Barcelona.

Joaquin Malats (1872 – 1912). A pianist, from Barcelona.

Manuel Ponce (1886-1948). Born in Zacatecas, Mexico.

Joaquín Rodrigo (22 November 1901 – 6 July 1999). Full name: Joaquín Rodrigo Vidre, 1st Marquess of the Gardens of Aranjuez. Born in Sagunto (Valencia), Spain. His most famous work is the often heard Concierto de Aranjuez, which has been recorded countless times and is a (some might say the) masterwork of guitar music.

Vicente Emilio Sojo. Born in Caracas, Venezuela.

Fernando Sor (1778-1839). Born in Barcelona.

Francisco Tárrega (1852-1909). Born in Villarreal, Castellón, Spain.

Joaquin Turina. Born in Seville in 1882, died in Madrid in 1949.

Heitor Villa-Lobos (March 5, 1887 – November 17, 1959). Villa-Lobos was Brazilian; his father was of Spanish descent. He was married to the pianist Lucília Guimarães.
Available on Amazon: