Personal Growth
"To make my body a temple pure
Wherein I dwell serene;
To care for the things that shall endure,
The simple, sweet and clean.
To oust out envy and hate and rage,
To breathe with no alarm;
For Nature shall be my anchorage,
And none shall do me harm."
— Robert Service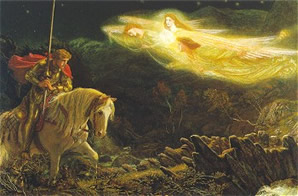 A number of resources on this website may be characterized under the general heading of "personal growth." This page serves as a guide and index, and should prove useful. There are also a few links to external sources related to personal growth, such as James Allen's As a Man Thinketh.
Works Related to Personal Growth and Self-Culture
Books and Culture, by Hamilton Wright Mabie
The Delicious Vice (Reading Novels), by Young E. Allison
Etiquette – A variety of resources on the important topic of courtesy.
How to Live on 24 Hours a Day, by Arnold Bennett
Letter to a Young Person Going to College, by Catherine Gurney
Literary Taste: How to Form It, by Arnold Bennett
Of Studies, by Sir Francis Bacon
Recreations of a Country Parson, by A. K. H. Boyd; both wise and charming.
Self Help, by Samuel Smiles
Self-Reliance, by Ralph Waldo Emerson
Ten Canons for Practical Life, by Thomas Jefferson
Miscellaneous Essays Related to Personal Growth, by various authors
The Secret of Happiness
I followed happiness to make her mine,
Past towering oak and swinging ivy vine.
She fled, I chased, over slanting hill and dale,
Over fields and meadows, in the purpling vale.
Pursuing rapidly over dashing stream,
I scaled dizzy cliffs where the eagles scream;
I traversed swiftly every land and sea,
But always happiness eluded me.
Exhausted, fainting, I pursued no more,
But sank to rest upon the barren shore.
One came and asked for food, and one for alms;
I placed the bread and gold in bony palms;
One came for sympathy, and one for rest;
I shared with every needy one my best;
When lo! sweet Happiness, with form divine,
Stood by me, whispering softly, "I am thine."
– Burleigh

"If evil be said of thee, and it be true, correct thyself;
if it be a lie, laugh at it."
******
"Look not thou on beauty's charming,
Sit thou still when kings are arming,
Taste not when the wine-cup glistens,
Speak not when the people listens,
Stop thine ear against the singer,
From the red gold keep thy finger,
Vacant heart, and hand, and eye,
Easy live and quiet die."
– Sir Walter Scott
*******
Related Works on Other Websites:
As a Man Thinketh, by James Allen, on the World Spirituality website.
The Path to Prosperity, by James Allen, also on the World Spirituality website.