Miscellaneous Information Related to Book Collecting
There is, for one reason or another, much that is "miscellaneous" about book collecting. Book collecting may be described as a hobby, as a passion, even as an obsession, but I have never found it described as an exact science.
The various essays and articles (and poem!) below are well worth reading: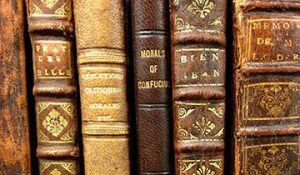 Book Illustrator Louis Grell
Books and Bookmen – A 1912 essay by Ian MacLaren. (Why yes, it is a catchy title, isn't it?)
Magical Spell for Book Collectors – From an old book, as fate would have it.
Non Libri Sed Liberi, by Kenneth Grahame. The title is in Latin, but the essay is in English.